Firstly I have to apologise to everyone! I have been flat out lately with all sorts of different happenings in my life that I haven't had the chance to post in a little while. Hopefully things will start to settle down soon so I will have a bit more time on my hands.
As I missed last week I thought I would share with you all a Love It and Leave it for weeks 3 and 4 of The Block Fans vs Faves. There has been quite a bit of controversy going on in the last week of the show, and as much as I would love to add my bit and have a rant I'm not going to. There is just no need to add to the negativity of it all so lets just get on with what we all came here to do. Enjoy.....
Kyal and Kara's winning Bedroom 2 and winning Bathroom: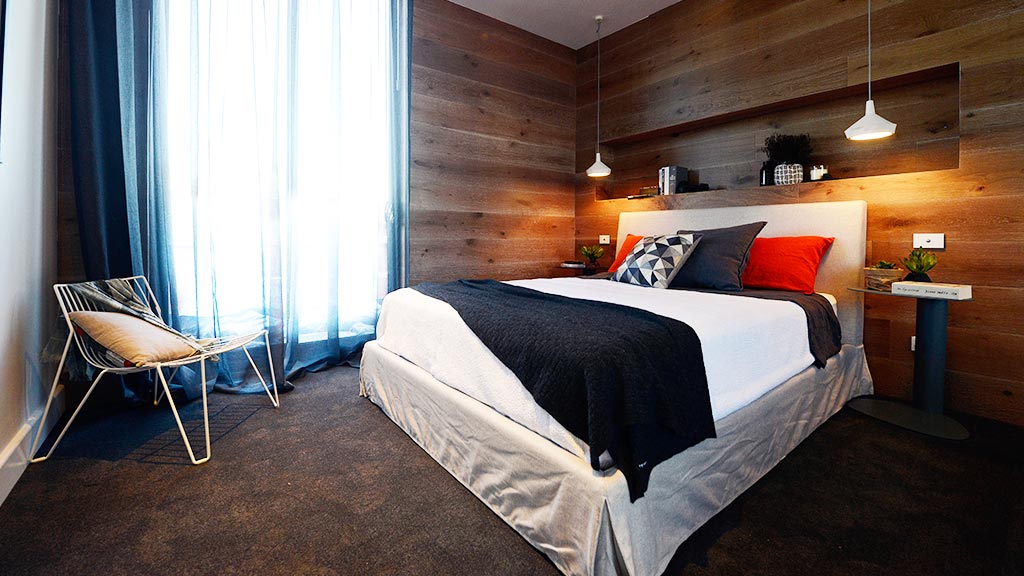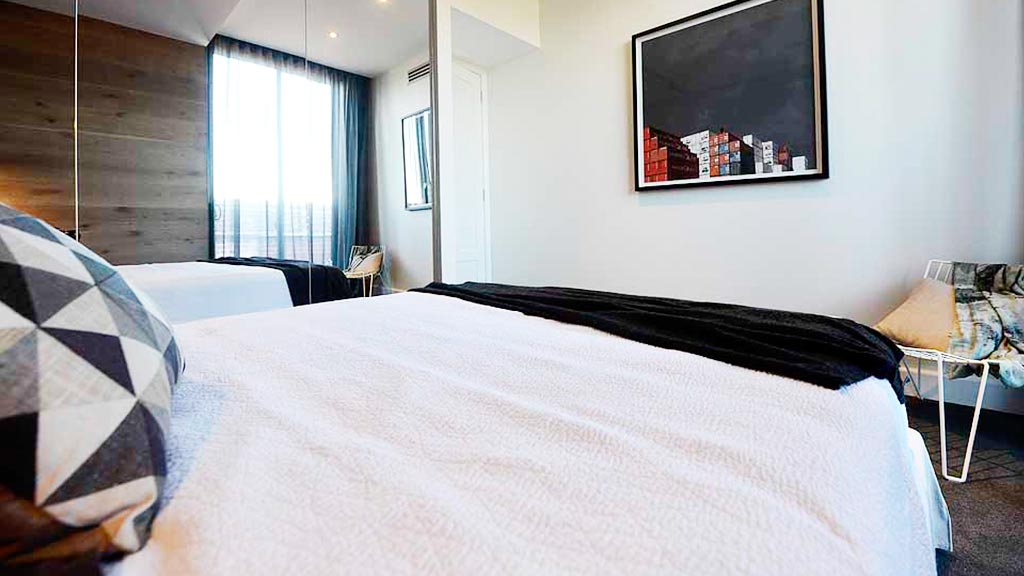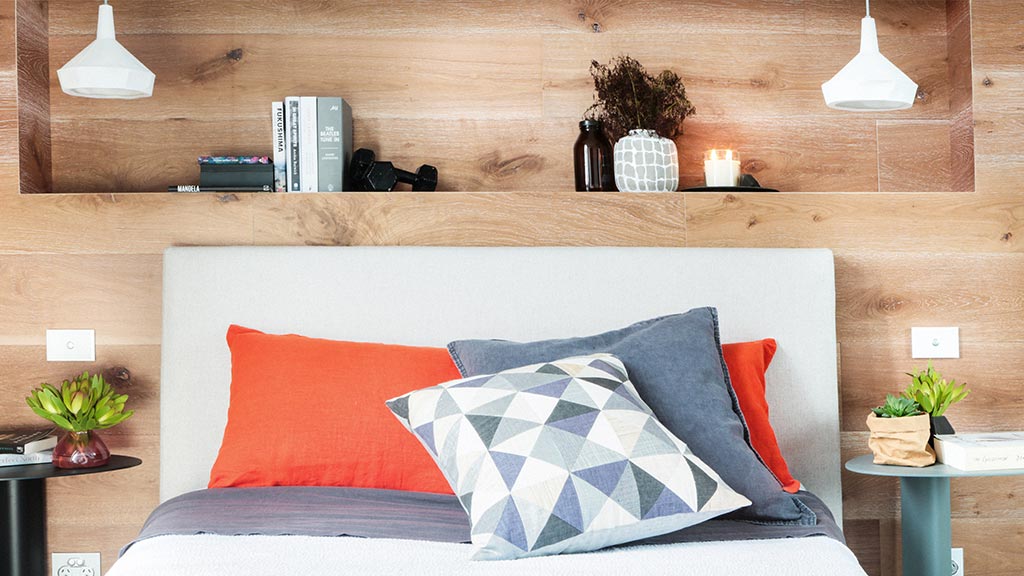 Love it....I loved a lot about this room, I think they did a fantastic job and really deserved the win. But I have to say my favourite would have to be the colour scheme they chose. The artwork was fantastic and to take pops of colour and bring that into the rest of the room, it looks great! They also didn't go overboard with pillows and cushions so that worked in their favour as well.
Leave it....With this room I think I would have left the different coloured side tables. I like the tables the way they are but do not think they should have been different in colour, stick with the black and it would have been a nice finishing touch.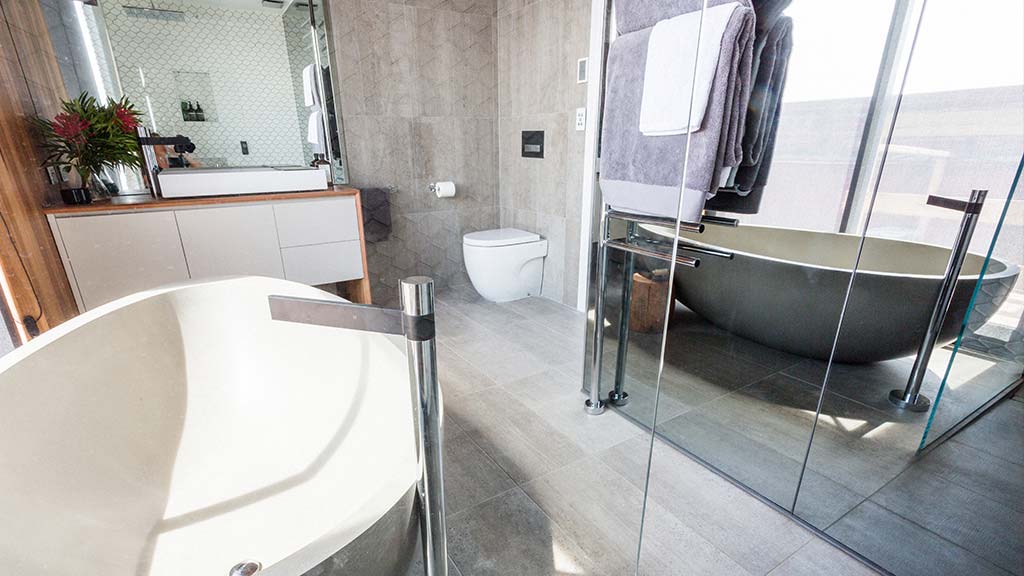 Love it...This bathroom was also a pretty special bathroom, that's obviously why they won yet again! I loved the bath itself, such an amazing feature in a high end apartment so great choice guys!
Leave it...I understand the wood and the light colour tiles are a major feature in this bathroom but I just didn't really like the tiles all that much. The honeycomb tiles in the shower are pretty cool but the other tiles to me just look old. I'm sure if I was standing in the bathroom I would think a little differently but I think I would have gone for something else to further compliment this bathroom.
Alisa and Lysandra's Bedroom 2 and Bathroom: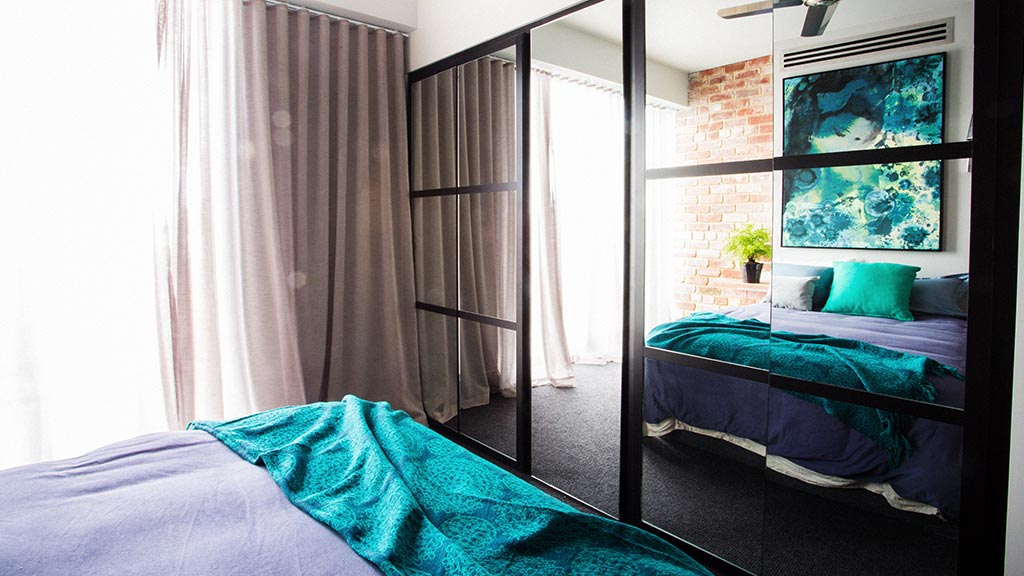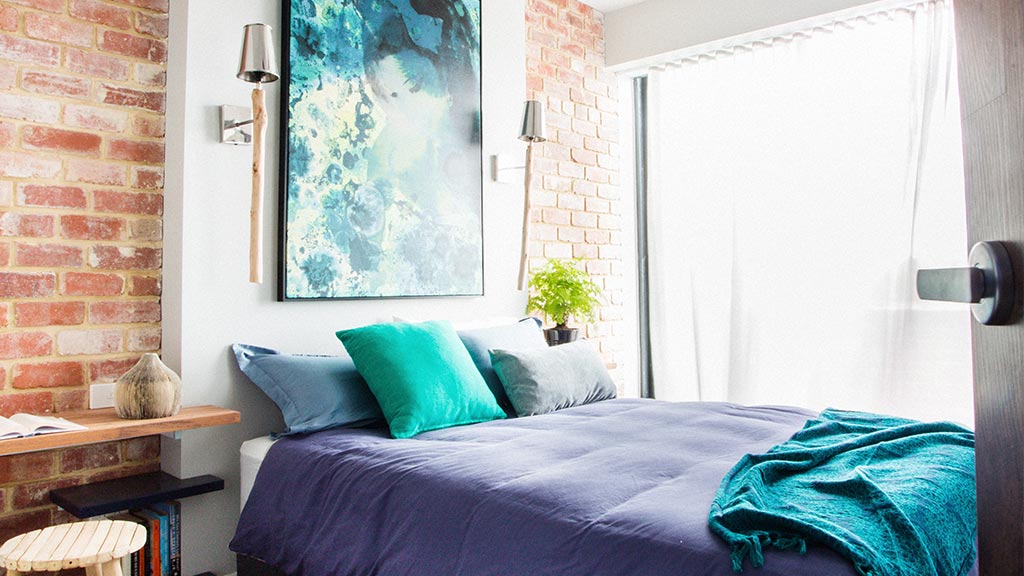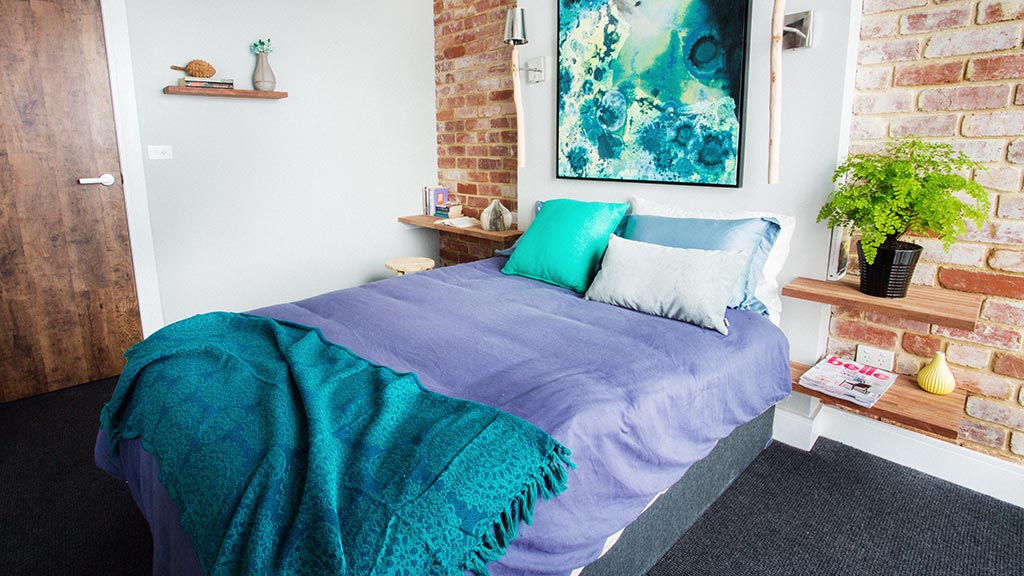 Love it...Love the colour scheme of this room too, the pop of colour is amazing and the original artwork is just spectacular.
Leave it....The wooden stick type wall lights. Not my thing, don't believe they really fit in the room but that's just me.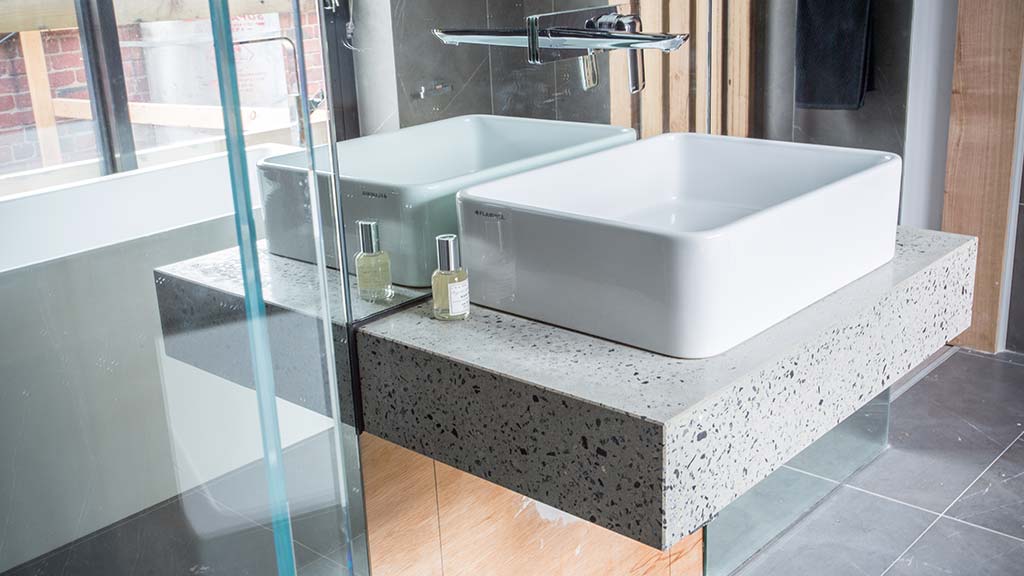 Love it...The concrete vanity and sink are just beautiful, I would love to have something like that in my home. I also love the way they have incorporated the wood underneath the vanity as well, an effective little feature.
Leave it...I think you all know what I'm going to say here, the moss. I understand what they were trying to achieve but I think they could have found something a bit more classy and high end and worked with that. The moss is also the only colour they really have in the room, so some funky towels would have also done the trick.
Brad and Dales Bedroom 2 and Bathroom: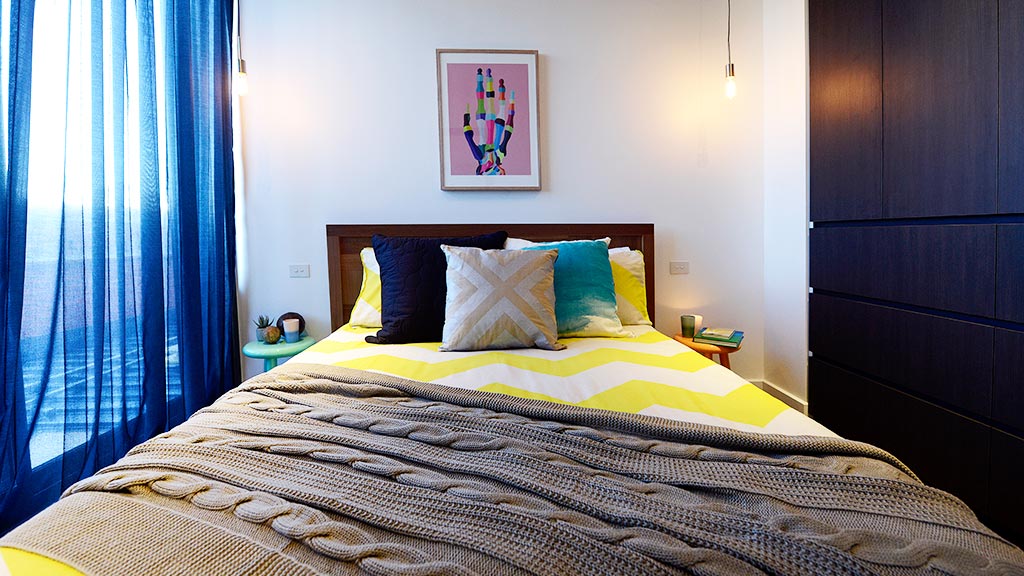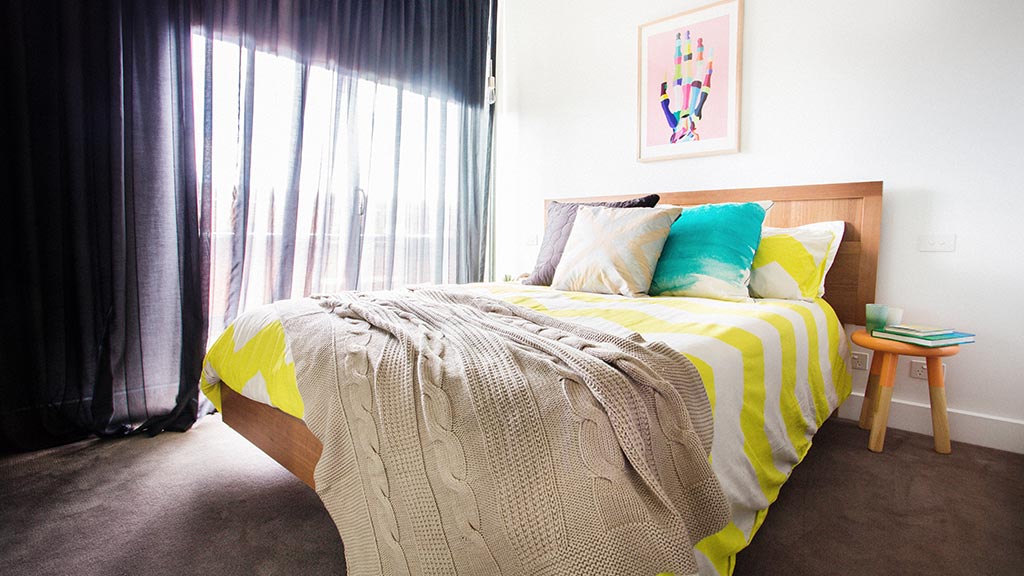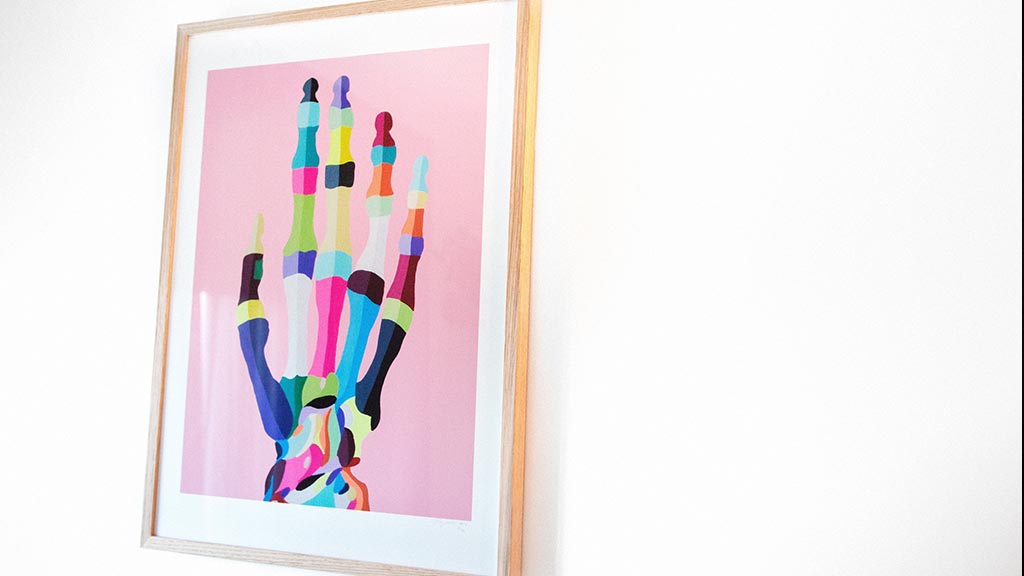 Love it...I loved the artwork in this room, so cool! They have taken too many of the different colours and tried to incorporate them in the room, but I still really like what could have come from this piece.
Leave it...Now whilst I don't generally agree with the things Shaynna has to say, I did agree with one of her comments about the fact that they have included multiple different types of wood in this room. The dark wooden wardrobe, the light wooden frame around the print and the additional wood for the bed frame and the bedside tables, just a little too much going on.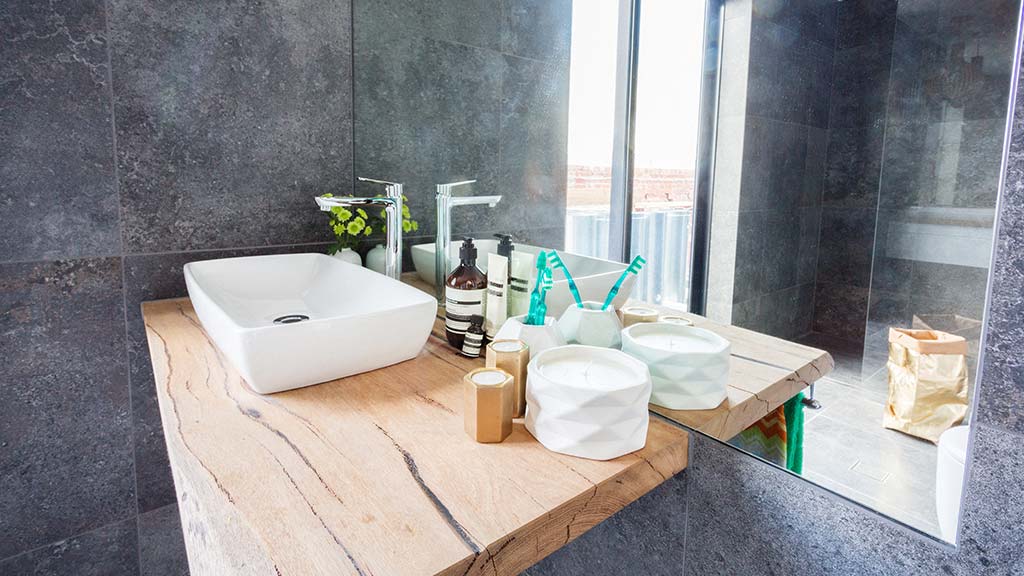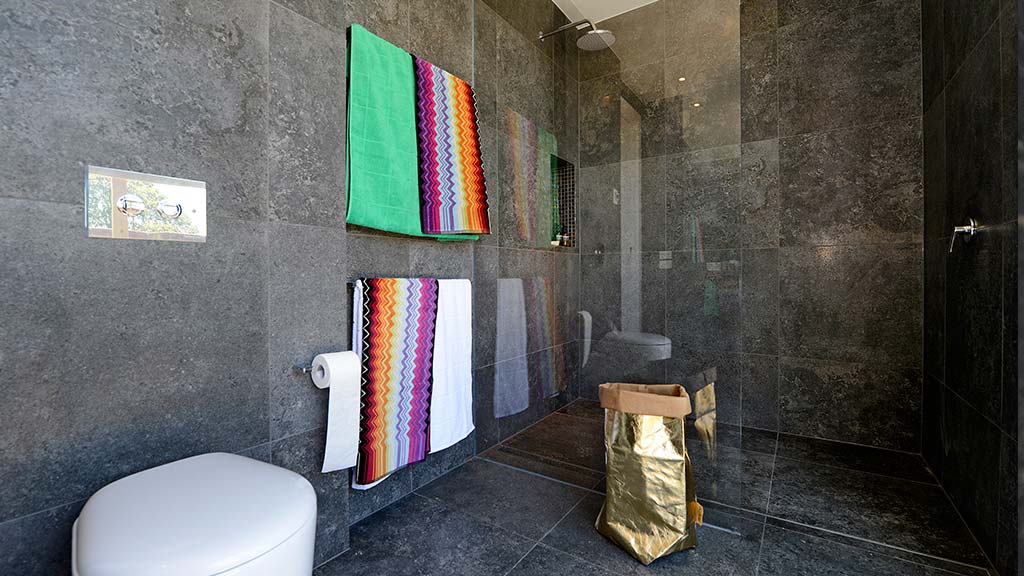 Love it...I really liked this bathroom. They did a great job with the limited space they had. As much as the judges questioned the fact that they haven't included a bath tub I think it was the right choice. The room is a lot more spacious and they have not cluttered it too much. I really liked their vanity as well. I enjoyed the wood feature and also the way the hand towels can be stored underneath. Creative.
Leave it...This might be a little petty but the only things I would say to leave would be the gold bin, just a bit odd to me, and the green towel. Petty I know but that's all I could come up with.
Chantelle and Steve's Bedroom 2 and Bathroom: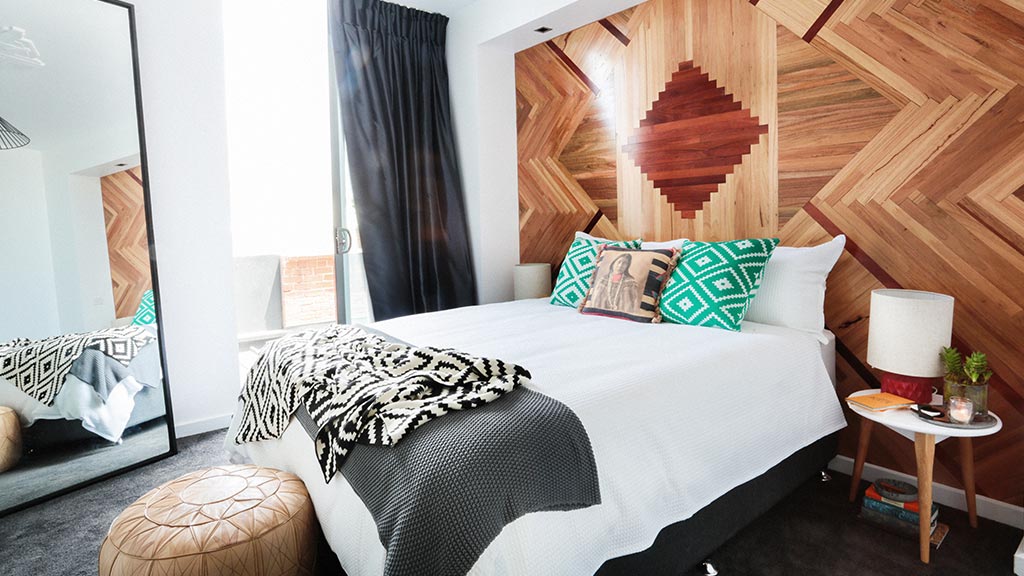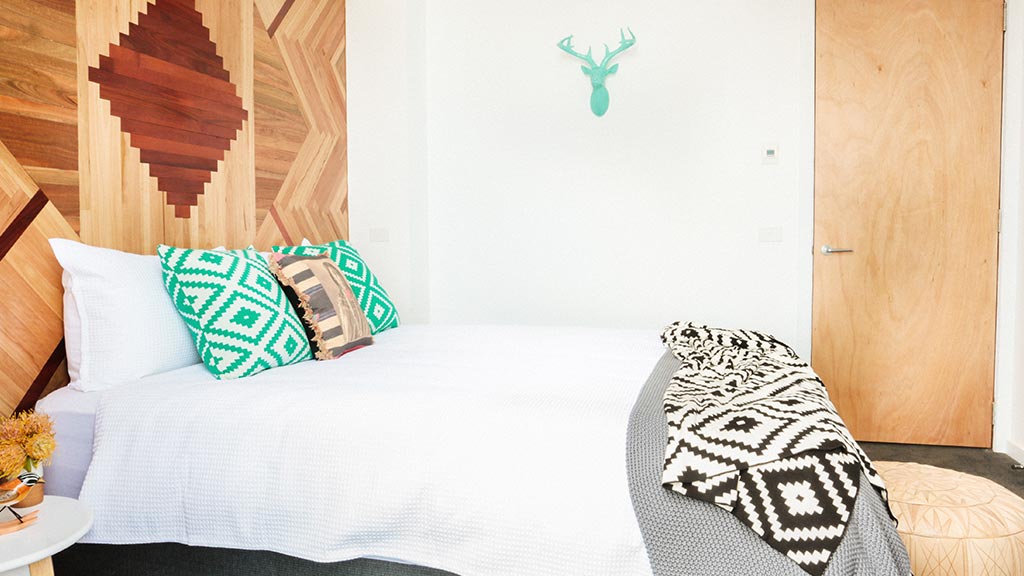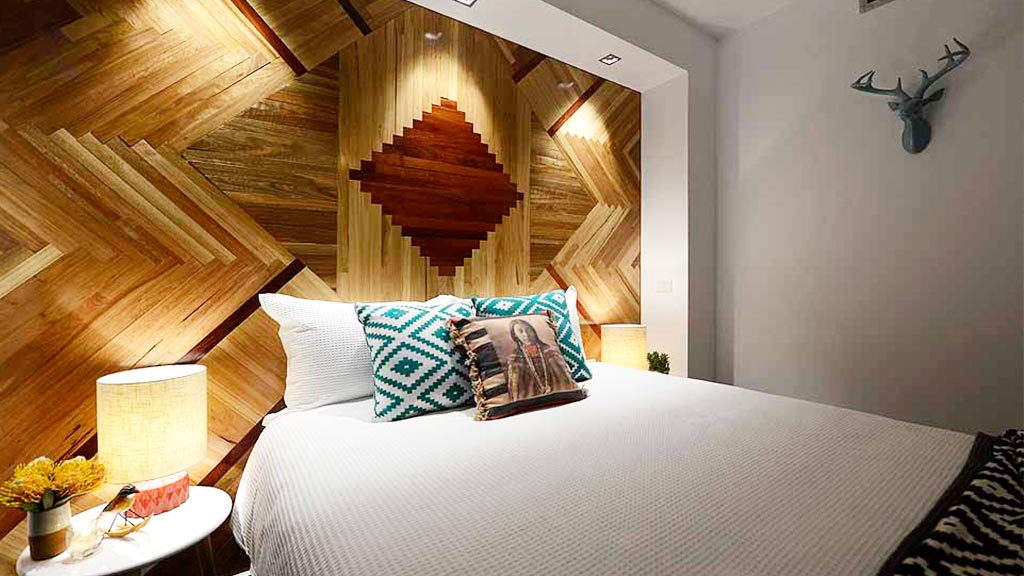 Love it...Now I'm sure I'm supposed to say I love the feature wall, it looks good but to me it's just ok. One feature about this wall that I do like however is how they have framed it and included feature lighting above the bed. It creates a really photogenic room as you can see in the photograph above.
Leave it...The Indian cushion. I get that they were trying to run with a theme for this room but the cushion......certainly not my thing!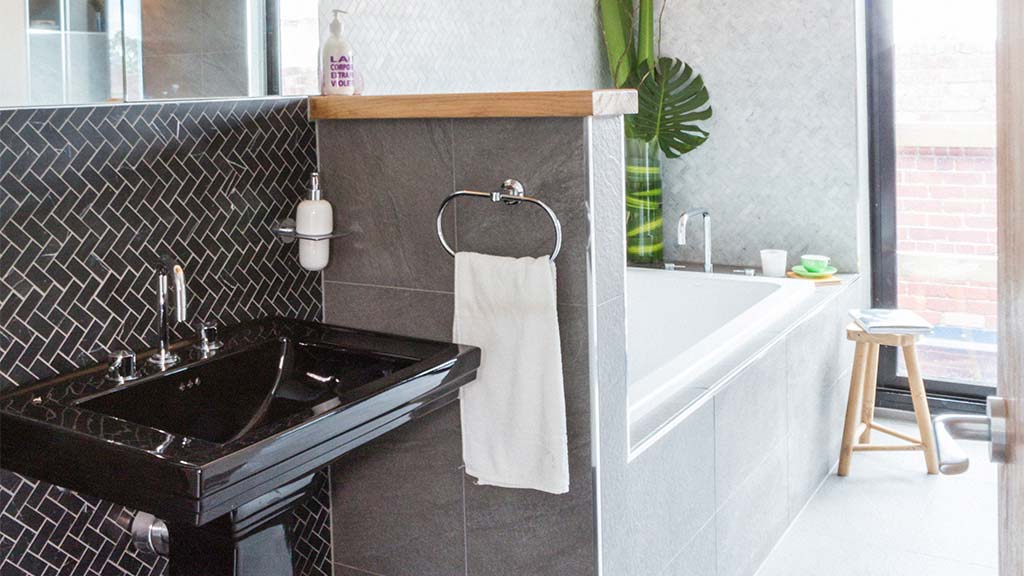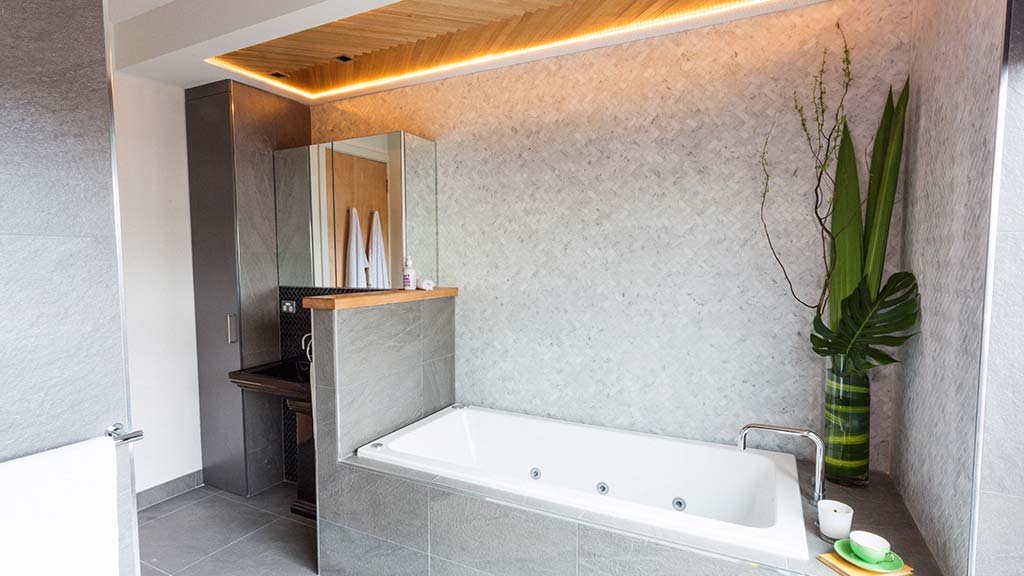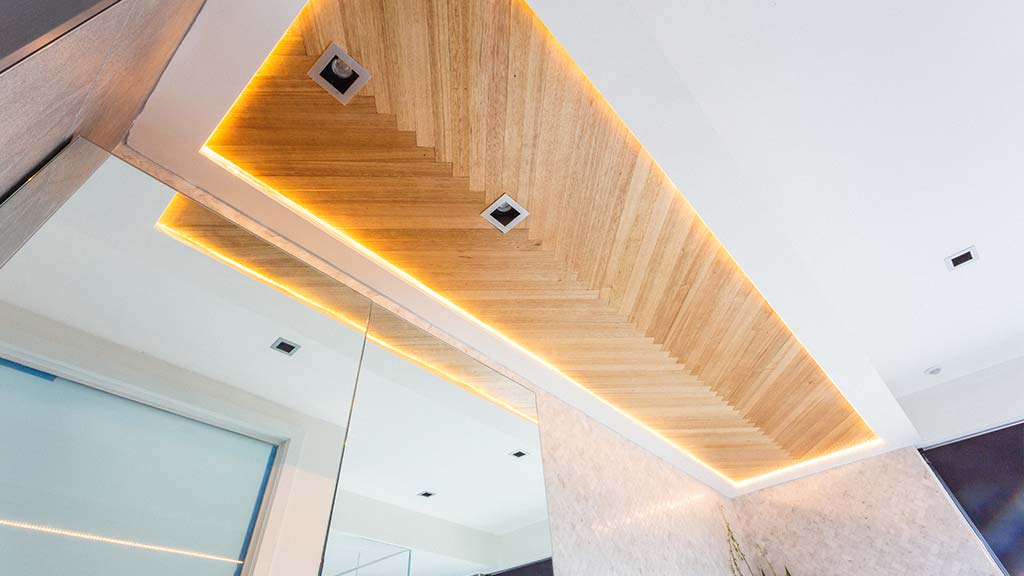 Love it...I liked that they have included a spa bath in their room. It would be amazing to sit in a spa bath and watch the world outside the window. Such a nice feature.
Leave it...I think I would have chosen a different sink. It's obviously their style which is fine but I have found their style and my style to be very different. There is absolutely nothing wrong with that, but if it were me I would have chosen something a little more sleek with clean lines.
I hope you are all enjoying your week. I am heading away over the long weekend and really looking forward to the break. Can't wait to just relax by the pool or the beach, if the weather decides to help us out! Look forward to chatting again in a few days.
xox
Kim